Train your way,


The Trainerday App will adapt.
Free version of our mobile app has all the app features although is limited to 20-workouts. Upgrade for all workouts and plans in the app.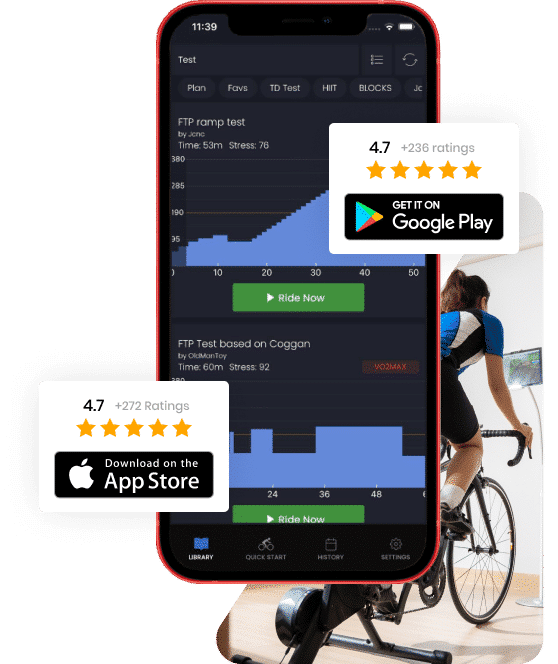 A Simple App with
Powerful Options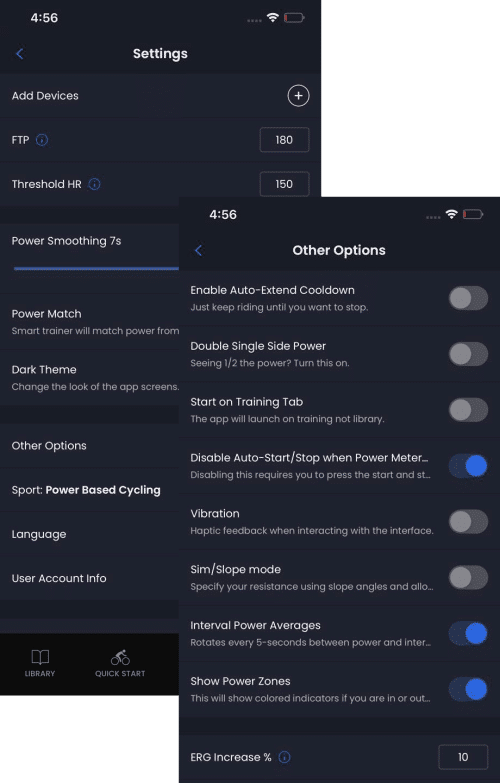 Simple predictable training is important. When you feel you need for more options, just checkout the TD apps settings.
An option we love is "auto-extend cool down" this let's you keep going, rather than an abrupt stop during your movie or music. 
Our auto-merge feature is not a setting, but during any training session, you can just go find another workout and keep training, and the app records your training as one longer workout. 
For those that have a power meter, use power match to make your indoor power the same watts as your outdoor power.
All these features are available in our free app. If you want to follow a training plan or want more than the 20-free workouts, you must upgrade to our $3.99/month Premium Plan. 
Follow a plan,

with

or

without

a calendar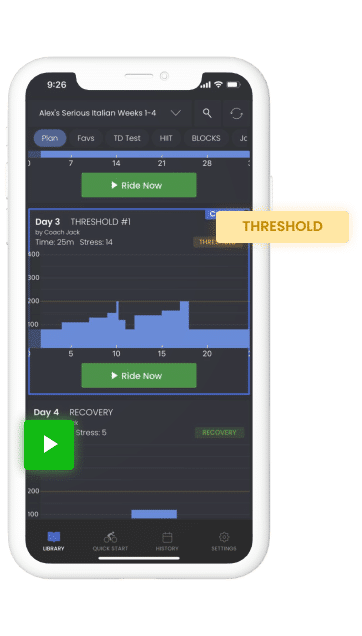 You
don't need

to follow a calendar
Following a plan in the TrainerDay app is as simple as just following a list of workouts. This is the "no calendar" approach to training plans.
You will automatically progress to your next workout after you complete the last one. This way, you don't need to manage or deal with a calendar. Just train based on your availability and how you feel.
You also can just grab one of your favorite workouts that is not a part of the plan any time you want.
Want a calendar. No problem.
You can use TrainingPeaks, Garmin or Intervals.icu as your calendar application.  You can also push your workout to Google Calendar to be used in combination with our "no-calendar" approach.
As a best practice, you can push one week or one month at a time to your calendar. So that as changes come up it makes them simpler to deal with.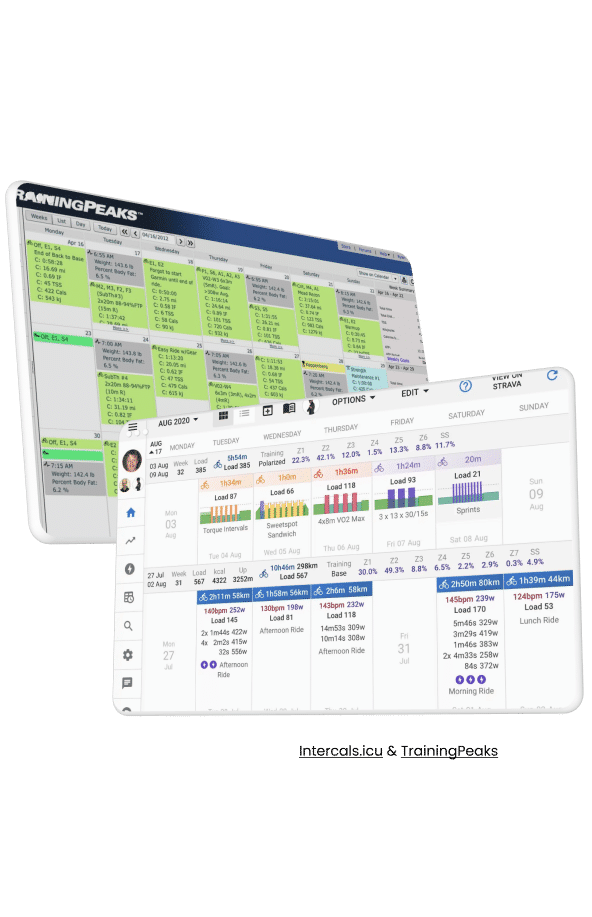 Use any plan you want
in our
Training App
TrainerDay Community Plans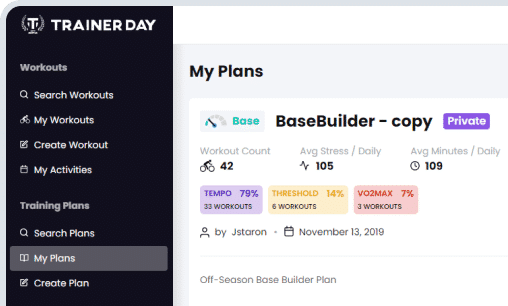 Get a plan from a coach. Buy one from CTS or one of the many TrainingPeaks Coaches. You can use our plan builder to create your own.
You can even clone plans and modify them to make them perfect for you.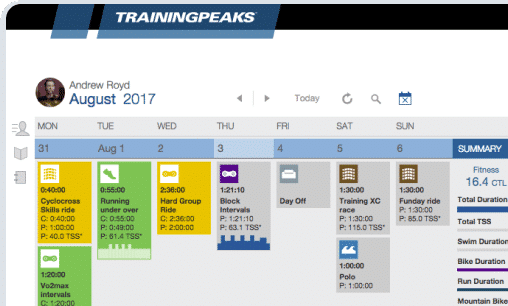 Mobile Training
App Videos
Your activities can be automatically sent to
Or downloaded as TCX or FIT files